Motherhood Styled Shoot
Motherhood.
A word with so many meanings, so many jobs under it, so many stages to it and so much emotion attached to it. If you asked me to define it, I couldn't give you a straight answer, simply because I am still figuring it out myself. And to be honest, I think it means something different to everyone, thats the beauty of it.
One thing I think everyone can agree on though, is how collective motherhood can be, when you're in it, you're in it together. And while I think that's something our society can easily forget, it is something that ties women together, that bonds us, no matter which stage of life a woman is in, if she chooses to be a mother herself, if she is in the process of trying to become a mother, a mother in mourning, a daughter, or anything + everything in between that.
Putting this shoot together was an effort to bring that support + bond to light and show just how beautiful that can be when mother's come together. With the help of some amazing vendors, and some amazing mothers, I was able to bring that vision to life and celebrate these women!
We started the day with hair & makeup, done by the lovely Mandy & beautiful hair from Georgia! I cannot thank them enough for their talent. It was such a treat for these mommas who usually don't get that kind of pampering. I love that they were able to match that boho vibe I was trying to go for perfectly. You nailed it ladies!
We packed up our gear and headed to the location! Since we decided on using an outdoor location, we had to set it all up when we got there which was a little bit of a challenge. Luckily Vanessa & I were able to go location scouting a few weeks beforehand and find a spot that was easily accessible. All the mommas that were in the shoot were so helpful to help carry the stuff & even Georgia tagged along to help and for hair touch ups (you da best).
Once we got set up, it seemed so surreal. I was hesitant on how it would come out, but it was sooo perfect! They all sat down and settled in & I just started shooting away. Working with little ones often, I knew there was only a certain amount of time I had before it was meltdown city haha. Taking photos of several toddlers and infants at once is a gamble, but I was willing to do it to get these photos.
On top of the beautiful mommas, the table couldn't have come together better. Thanks to some amazing local vendors, the boho vibe was on point. Camryn Lane's flowers (Helianthus Floral) were so vibrant and fresh and just added that pop of color I was wanting to tie all the tones together. Along with the beautiful florals, Madi (Silly Sweet Madi) seriously outdid herself with her cookies & cake. I wanted to eat that cake right then and there, but toddlers + rented decor isn't always the best idea lol! The cookies were delicious and just enough incentive to keep the little ones next to the table long enough to get some cute shots. The Nest provided the beautiful plates, pillows, rugs & other beautiful decor. and those amazing invites? By the extremely talented Ashlee (Lahontan Letterworks) who was also one of the mommas in this session!
The table was only part of the shoot, but I really think what tied the entire shoot together was the clothing. Honestly I don't think we could have gotten that laid back, boho vibe without the great vendors that contributed. So thankful for Sierra Belle and Shop The Backlot for providing both the mommas and the little ones the awesome threads. also s/o Old Navy for some of the kids outfits ;)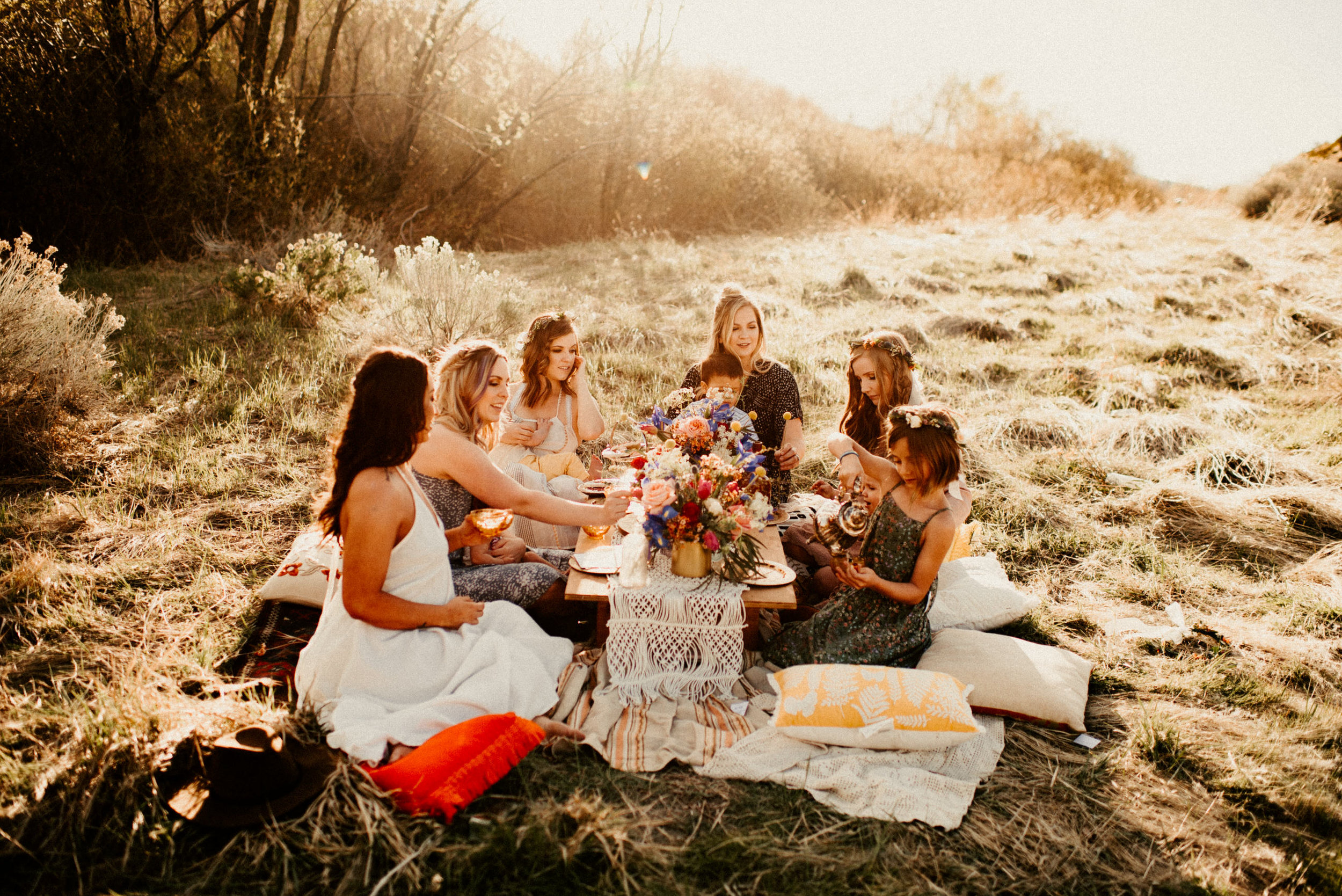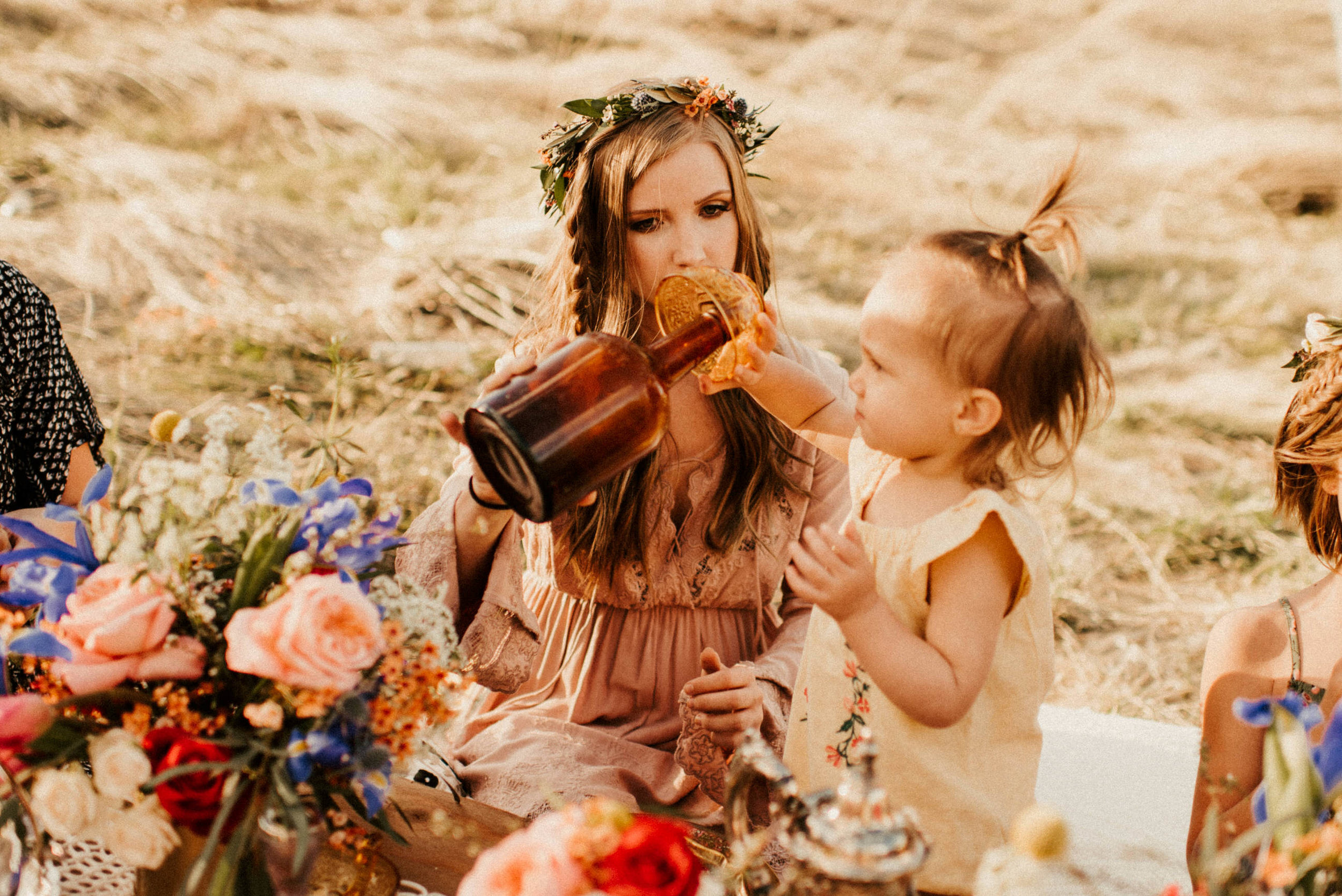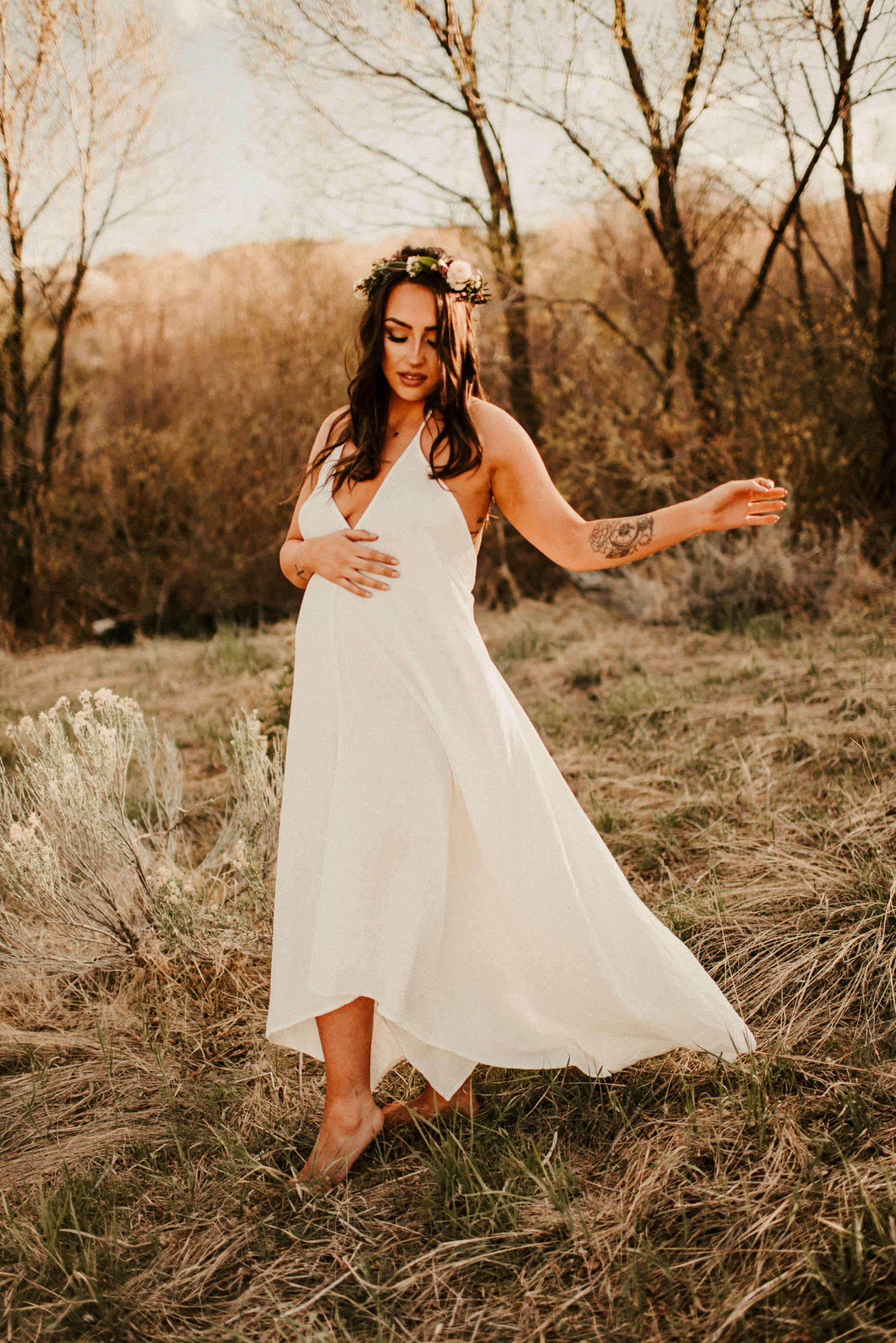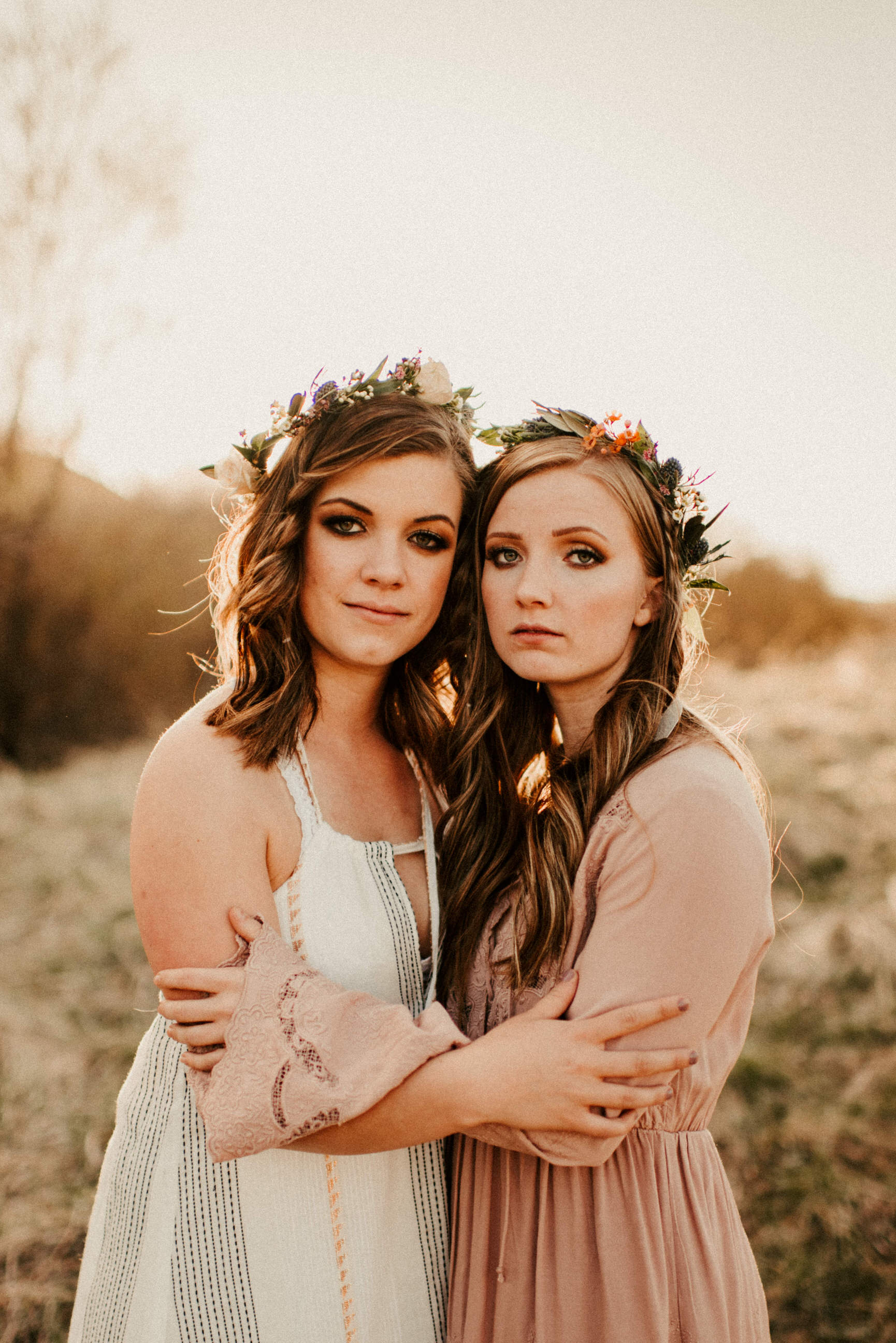 GRATEFUL, honestly the only word I have to describe this styled shoot. This was my very first both being a part of and organizing. And while it was stressful at times, confusing, scary and everything else you could think of - it was so exciting and really just let me bring an image in my mind to life. I can't thank the vendors enough who donated both their time, talent and work to support that. To the models, you guys killed it. Being a mom is HARD and you made every thing you did that day so graceful and beautiful. Special, special thanks to Vanessa, she helped bring this vision together from the start. and was the backbone for me when reaching out to vendors and coming up with ideas! I couldn't have asked for a better group of people to work with.
Motherhood is the crazy, awesome and scary thing. I guess I just wanted to capture all those things, but I also wanted to celebrate that part of women that is so often criticized, or judged or just plain forgotten. We tear each other down sometimes, when really we need to be empowering each other, after all we are raising the future leaders, makers and innovators of the future!